TAIT DMR & P25 Products
Tait Communications is a global leader in designing, delivering and managing innovative communications solutions that help utilities and public safety organizations to keep the lights on and communities safe.
DMR Digital Mobile Radio Tier 2 & Tier 3
Tait Digital Mobile Radio (DMR) is an affordable digital communications platform that delivers a range of workforce efficiencies and operational benefits for mission critical users.



TP9300
With four different operating modes — trunked DMR (Tier 3), conventional DMR (Tier 2), full MPT 1327 and conventional FM — this portable is truly future proof.
136-174MHz | 400-470MHz | 450-520MHz | 762-870MHz
TM9300
These mobiles function in trunked DMR, conventional DMR, full MPT 1327, and conventional FM modes, and can roam between DMR and MPT networks.
136-174MHz | 400-470MHz | 450-520MHz | 762-870MHz
TB9300
The Tait TB9300 Base Stations are conventional or trunked, IP connected, digital base stations for DMR Tier 2 or Tier 3 networks. The functionality of these base stations allows for flexible network designs and easy migration paths from analog networks to DMR.
P25 Digital Solutions
Tait Communications delivers proven and interoperable P25 mission-critical voice communication solutions for Public Safety organizations around the world.

TP9300
The Tait TP9400 is feature-packed and ready to work in demanding environments with the quality and reliability which those serving our communities depend on.
136-174MHz | 400-470MHz | 450-520MHz | 762-870MHz
TM9100
The TM9100 series (TM9155 and TM9135) offer industry-leading digital audio clarity, superb usability and are tested in a P25 Compliance Assessment Program (P25 CAP) recognized laboratory for P25 interoperability you can depend on.
136-174MHz | 400-470MHz | 450-520MHz | 762-870MHz
TM9400
Tait P25 TM9400 Phase 2 (TDMA) Upgradable Mobile. The Tait TM9400 is a high-performing, flexible and robust mobile, delivering high quality audio and intuitive operation to first responders around the world.
136-174MHz | 400-470MHz | 450-520MHz | 762-870MHz
Tait P25 TB9100 Phase 1 Base Station/Repeater
The TB9100 base station/repeater is renowned for its built-in intelligence, flexible dual-mode operation and reliability, making it an easy choice for seamless migration from analog to P25 digital. In a compact 4U package, the flexible and modular design of the TB9100, combined with intuitive programming software makes it an ideal P25 solution for conventional, trunked and simulcast mission-critical networks.
Tait P25 TB9400 Phase 2 (TDMA) Upgradable Base Station/Repeater
The TB9400 delivers on cost effective deployment and operational efficiency with Phase 2 upgradability for spectral efficiency, Linear Simulcast Modulation (LSM) for greater coverage, and remote network management for effective operations.
People who viewed this page also viewed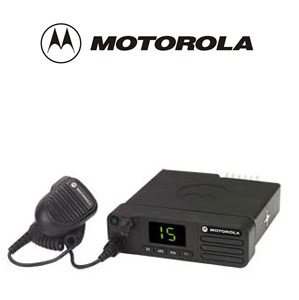 DM4400e / DM4401e Mobile Two-way Radio
Employee interactions are smarter and safer with this MOTOTRBO model that includes numeric display with best-in-class sound. DM4401 also includes integrated Bluetooth audio and data and GPS.
Learn More >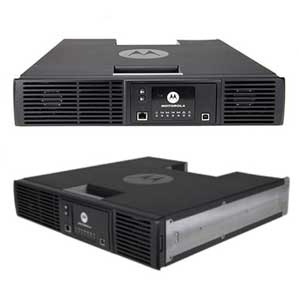 SLR8000 - 100 Watt Repeater
An integral part of MOTOTRBO's complete digital two-way radio system.

Learn More >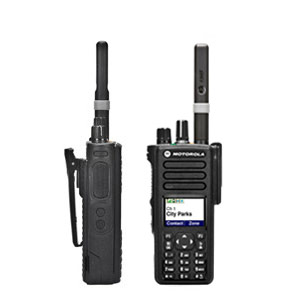 DP4800e / DP4801e Portable Two-Way Radio
Make employee interaction smarter and safer with DP4800/DP4801, featuring best-in-class audio, full keypad and 5-line colour display.
Learn More >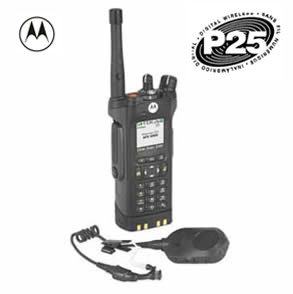 APX™ 6000 P25 Portable Radio
A smart investment delivering leading edge technology in a lightweight design with single band operation and future P25 Phase 2 capability.
Learn More >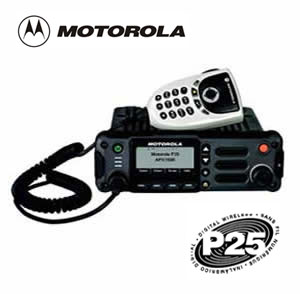 APX™ 1500 P25 Mobile Radio
Durable and compact with quality P25 features in an easy to use design, the APX 1500 is ideal for local government and public works users that require a budget friendly P25 Phase 2 solution.
Learn More >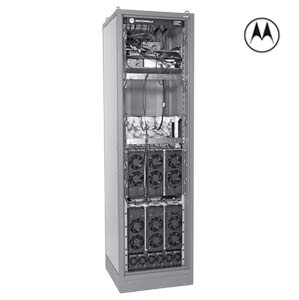 ASTRO 25® Express Trunking
and Conventional Single Site stand alone solution for single site trunked networks. Conventional stand alone channels are also available.
Learn More >